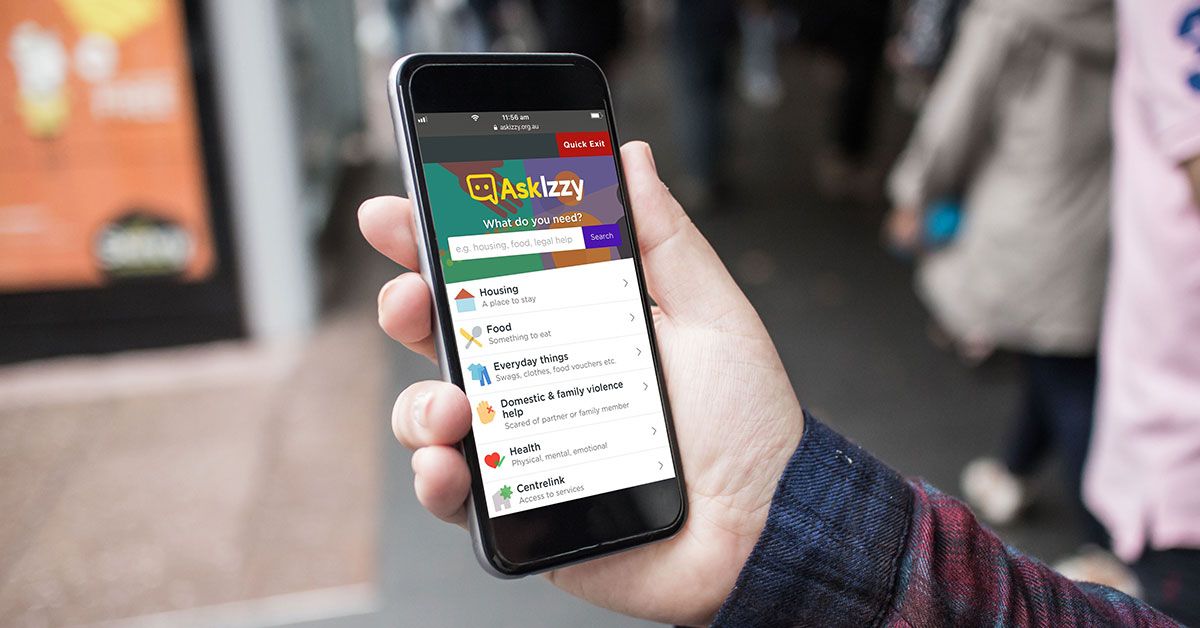 Ask Izzy is a website that connects people in need with housing, a meal, money help, support with violence at home, mental health and much more.
Anyone can use Ask Izzy to find help. To make a search go to the home page and choose an area you need help with. You can also use the search bar and type in words related to what you want to find.
🌐 Read about Ask Izzy in other languages
How to use categories
Categories are the buttons with pictures on the first page in Ask Izzy. When you use categories we'll ask questions to help give you better results.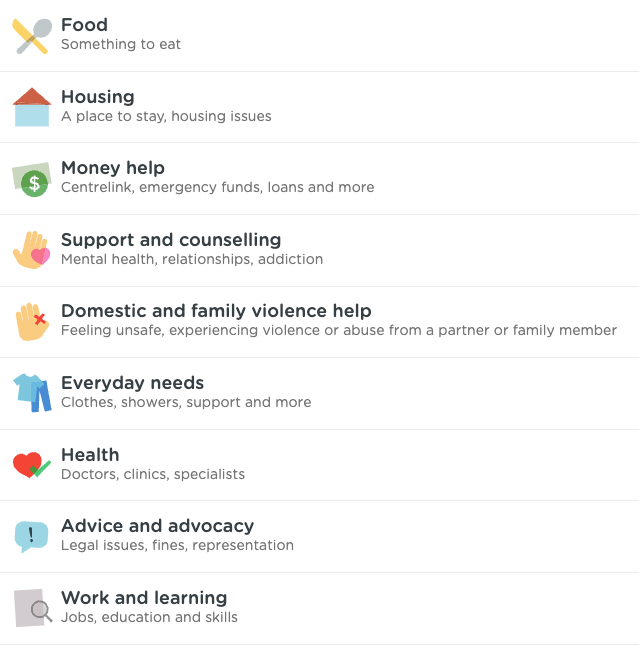 How to use the search bar
Writing words in the search bar might work better if you don't see what you want in the categories. Use short phrases like "money help" or "counselling".
You can add the name of another language to find services that might be a good match for you, like "Counselling Vietnamese"

Learn about Ask Izzy in your language
Don't speak English? An interpreter can help.
If you want help speaking to a service in your language, call TIS national
📞 Call 131 450